How to Lose Weight (Without Leaving Your House!)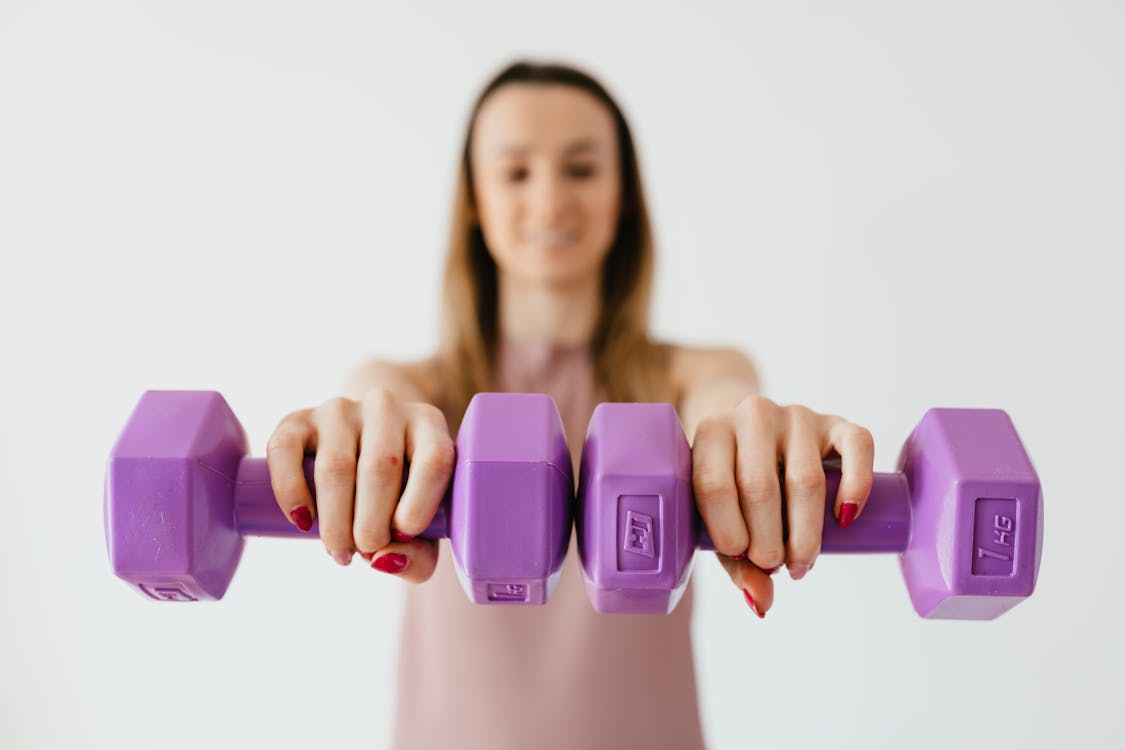 Image via Pexels
For the first few weeks of the pandemic, you comforted yourself with snack foods and maybe a cocktail or two too many. But now, it's clear this new way of living is here to stay, at least for a little while. If you're going to cope without sabotaging your health in the process, you need to find healthier ways of living at home.

These tips will not only help you shed your self-isolation pounds, they'll get into you the groove of living a healthy lifestyle while staying home.
Learn how to cook from your pantry
It's important to limit shopping trips during the pandemic, which means no more running to the grocery store for an ingredient or two. Instead, learn how to cook using what you already have on hand. With a well-stocked pantry, you can easily whip up simple, yet nutritious meals like bean quesadillas, skillet rice, and homemade soups and stews.

Speaking of a well-stocked pantry: When you shop, stick to the outer aisles of the grocery store where whole foods are usually located. Or better yet, buy your groceries online to limit temptation and stay socially distant!
Cut back on junk food
Chips, cookies, crackers — many of the most popular snack foods are shelf-stable, but they're not what should be stocking your shelves during the coronavirus pandemic. If you're trying to lose weight, use the principles of intuitive eating to curb cravings. When you are hungry for a snack, reach for healthy options like raw nuts, hard-boiled eggs, fresh fruit, or vegetables with hummus.
Drink more water
What you drink is just as important as what you eat. Soda, juice, and alcohol are full of empty calories that contribute to weight gain. Water, on the other hand, is calorie-free and helps you feel satiated so you're less likely to overeat. If you're usually a bottled water drinker, invest in a home water filter so you can enjoy the same high-quality water straight from the tap.
Get serious about home fitness
Diet is only half of the battle. In order to lose weight and improve your physical and mental well-being, you need to make exercise part of your life during the pandemic, too.

If you have crowd-free places to run, bike, and hike, you're in luck. Unfortunately, for many people the only way to exercise while social distancing is to stay indoors. Depending on budget, that could mean setting up a fully functional home gym complete with barbells and treadmills, or it could mean a few simple pieces of equipment in the corner of the living room. No matter what home fitness looks like for you, use fitness apps to plan workouts, track fitness goals, and make the most of every minute.
Get virtual help losing weight
Are you struggling to lose weight and live a healthy lifestyle on your own? You don't have to choose between getting help with your wellness goals and protecting yourself from COVID-19. You can hire a fitness expert like Chris Ryan and schedule virtual consultations using Zoom and other video chat platforms. You could also hire a freelance dietitian to curate a meal plan and advise you on how to eat nutritiously.

Losing weight is never easy, let alone when you're stuck at home. But while losing weight while sheltering in place has its challenges, there's never been a better time to get serious about your health. While you're home during the pandemic, commit yourself to developing the healthy habits you need to enjoy a strong body and mind for years to come.